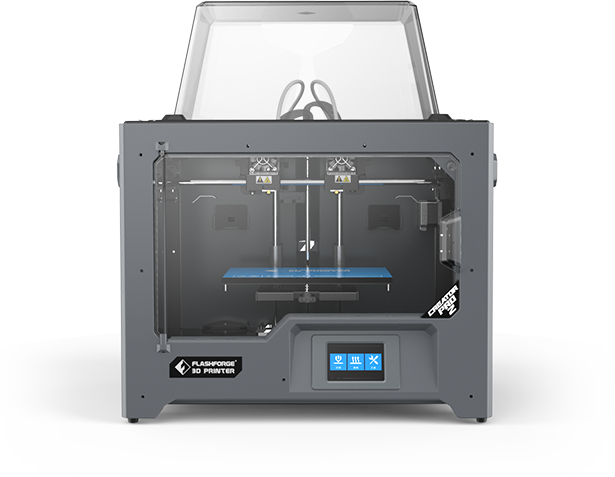 As an upgraded version of the classical Creator series, with the Independent dual extruder (IDEX) system, the Flashforge Creator Pro 2 provides beginners with higher quality and easier operation.
Creator Pro 2 is the best-in-class of compatibility of wide brands filaments by the classical structure.
Classical structure
Creator Pro 2 still chooses the metal frame structure to keep the stability of printing. A full closed print chamber lowers the influence of the environment for printing. All enhance the compatibility with a wide range of filaments.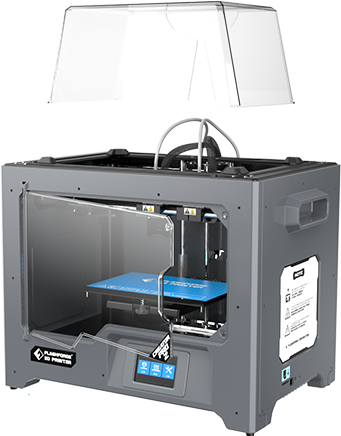 Open the front door and remove the top cover to let the airflow in, which is better for PLA printing.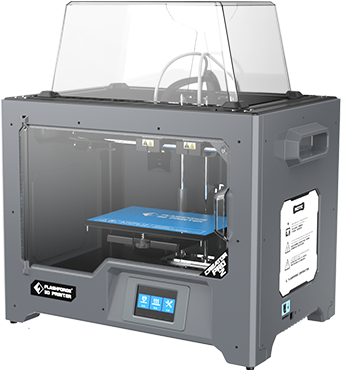 Close the front door and the top cover to build a closed chamber, which is better for ABS printing
Independent dual extruder system
The independent dual extrusion system with Creator Pro 2 realizes that print two materials in one object and makes 3D printing easy.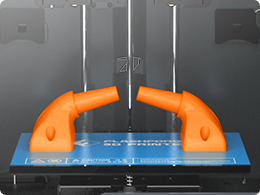 Mirror Mode
Print two mirrored designs.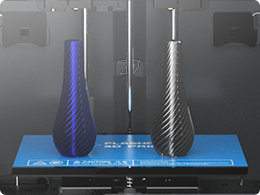 Duplicate Mode
Print two exact same model and get double productivity.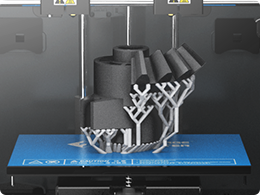 Soluble Support Mode
Print a complex structure with soluble support and create better-printed objects.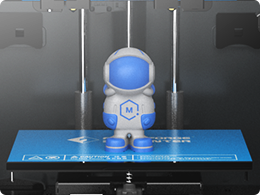 Multi-material Print Mode
It is possible to print two different materials in one object.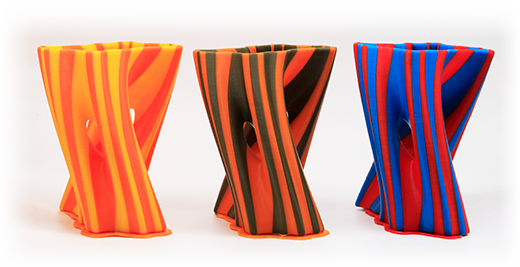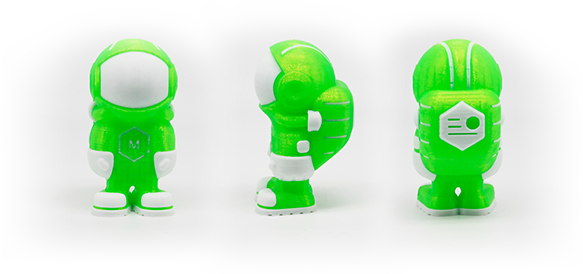 A wide range of materials
With a high temperature of 300 extruders, Creator Pro 2 has great compatibility with many of the leading materials manufacturers. Creator Pro 2 supports
PLA, Pearl PLA, ABS, ABS Pro, PVA,
and
HIPS.


Make calibration more precise
Creator Pro 2 supports extruder calibration to make prints more precise.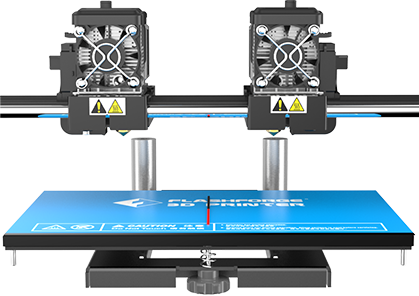 X-axis calibration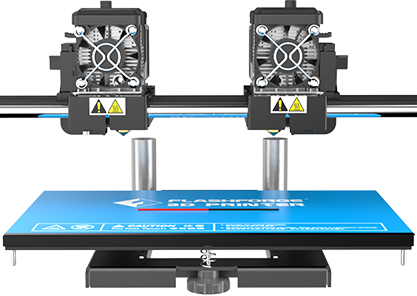 Y-axis calibration
Touchscreen interface
Colour touchscreen interface makes every action visible. The printing status in real-time.